Explore the finest ropes you'll ever own

We offer premium quality jute ropes specifically developed for Shibari, Kinbaku and rope bondage applications in various diameters and lengths. Our ropes are made from food-grade yarns for prolonged skin contact. They are sustainable and biodegradable.

SHOP NOW

Explore the finest ropes you'll ever own

We offer premium quality jute ropes specifically developed for Shibari, Kinbaku and rope bondage applications in various diameters and lengths. Our ropes are made from food-grade yarns for prolonged skin contact. They are sustainable and biodegradable.

SHOP NOW
NEW IN
ALL NEW BONDAGE ROPE in an ALL NEW FORMAT!
We are proud to offer you the JOUYOKU mini-roll, a Japanese-made, loose-lay, ready-for-use jute rope in a BRANDNEW mini-roll format.
Just simply: CUT > KNOT > TIE
JOUYOKU is an awesome
AMATSUNAWA
product.
Friendly, reliable service
FAQ's
---
Frequently asked questions about our ropes and our answers.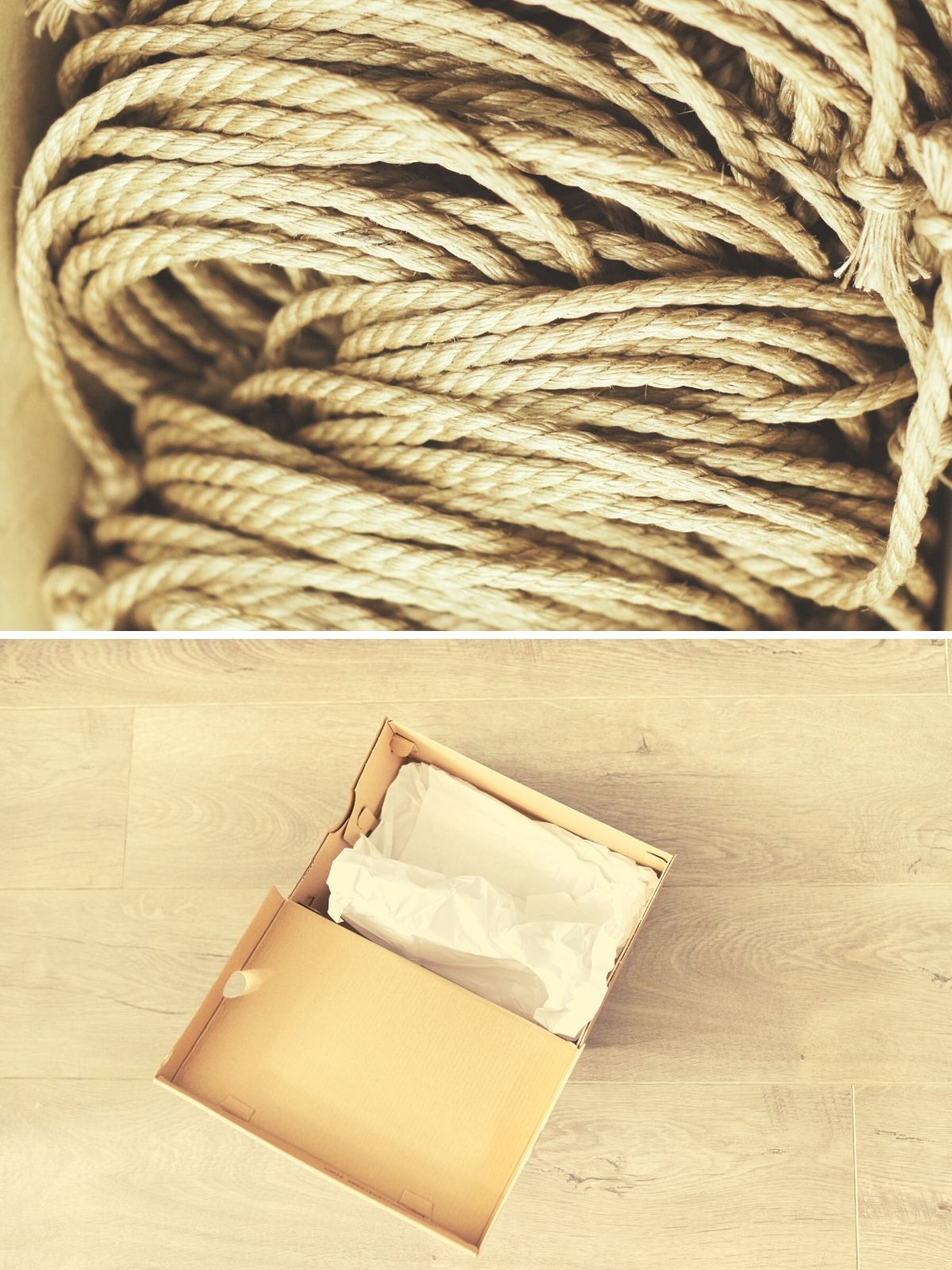 How should I store my jute ropes for bondage?
Store your ropes at room temperature and keep them away from excessive heat, light (direct sunlight) and moisture.
Twisted jute ropes have positional memory. Therefore, do not store your ropes in tightly wound bundles for long periods of time. It is better to place them loosely rolled up in an air-permeable box with a lid and additional ventilation slots. A shoebox comes in handy here.
Do not store your ropes in a plastic bag or container as the ropes may sweat when exposed to heat.
Alternatively, you can store your ropes, following our Japanese models, hanging over a rod, such as a curtain rod, which is mounted on the wall at a height of approx. 2.20m. This allows your ropes to rest in a naturally ventilated environment.
My ropes are dirty. How can I clean them?
We found out that Alcohol has a lesser detrimental effect on jute fibre than water, and penetrates much better into compacted jute strands and yarns. That's why we clean our ropes with sake.
Here's how it works:
Pour cheap sake into a high-sided pan. Note that sake already boils at ~78°C! Just before the sake begins to boil, turn the temperature down to minimum and let it simmer.

Put the dirty rope in the pan. Make sure the rope is completely covered with liquid and put the lid on the pan, since sake evaporates faster than water.

Move the rope back and forth every few minutes. Most stains disappear within 15 minutes.
Hang to air dry naturally with at least the following tension to bring the rope back to equilibrium:
ø6mm 980g per metre rope
ø5.5mm 900g per metre rope
ø5.0mm 800g per metre rope

It may be necessary that you need to o re-oil your rope after this treatment. We recommend using Jojoba oil for this.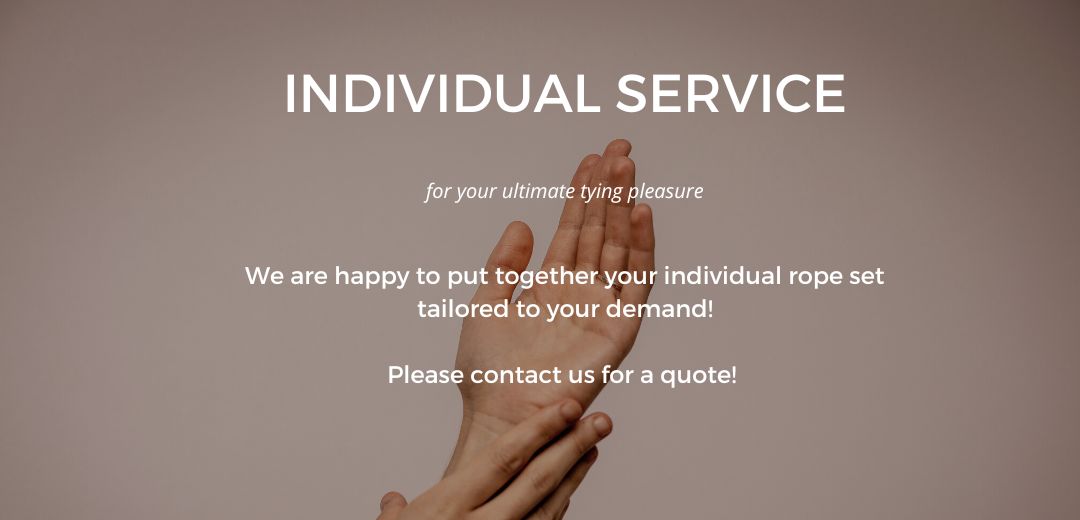 Contact us!
---
If you have any questions or would like to receive an individual offer etc. then please send us a message, we'd love to hear from you!