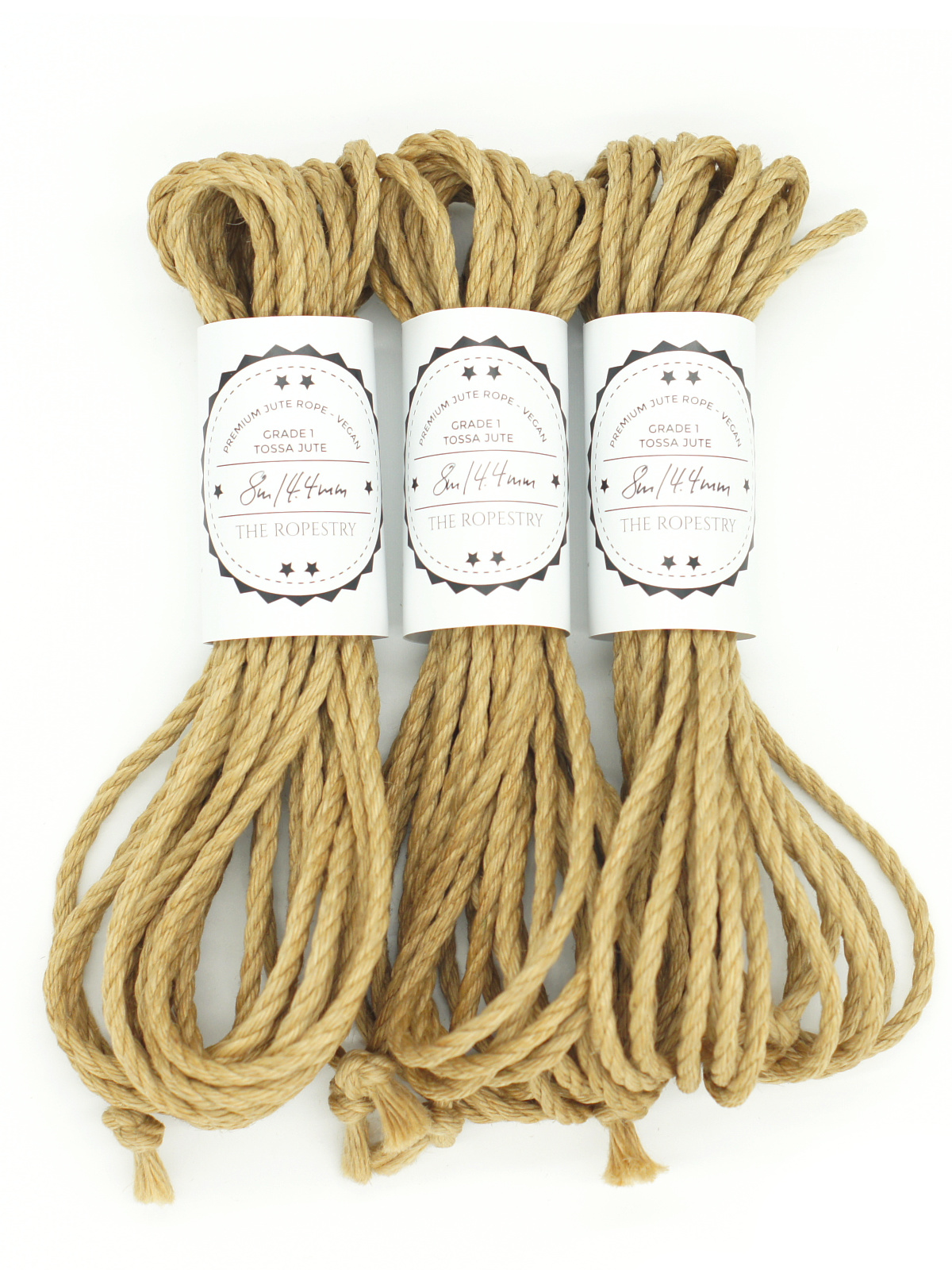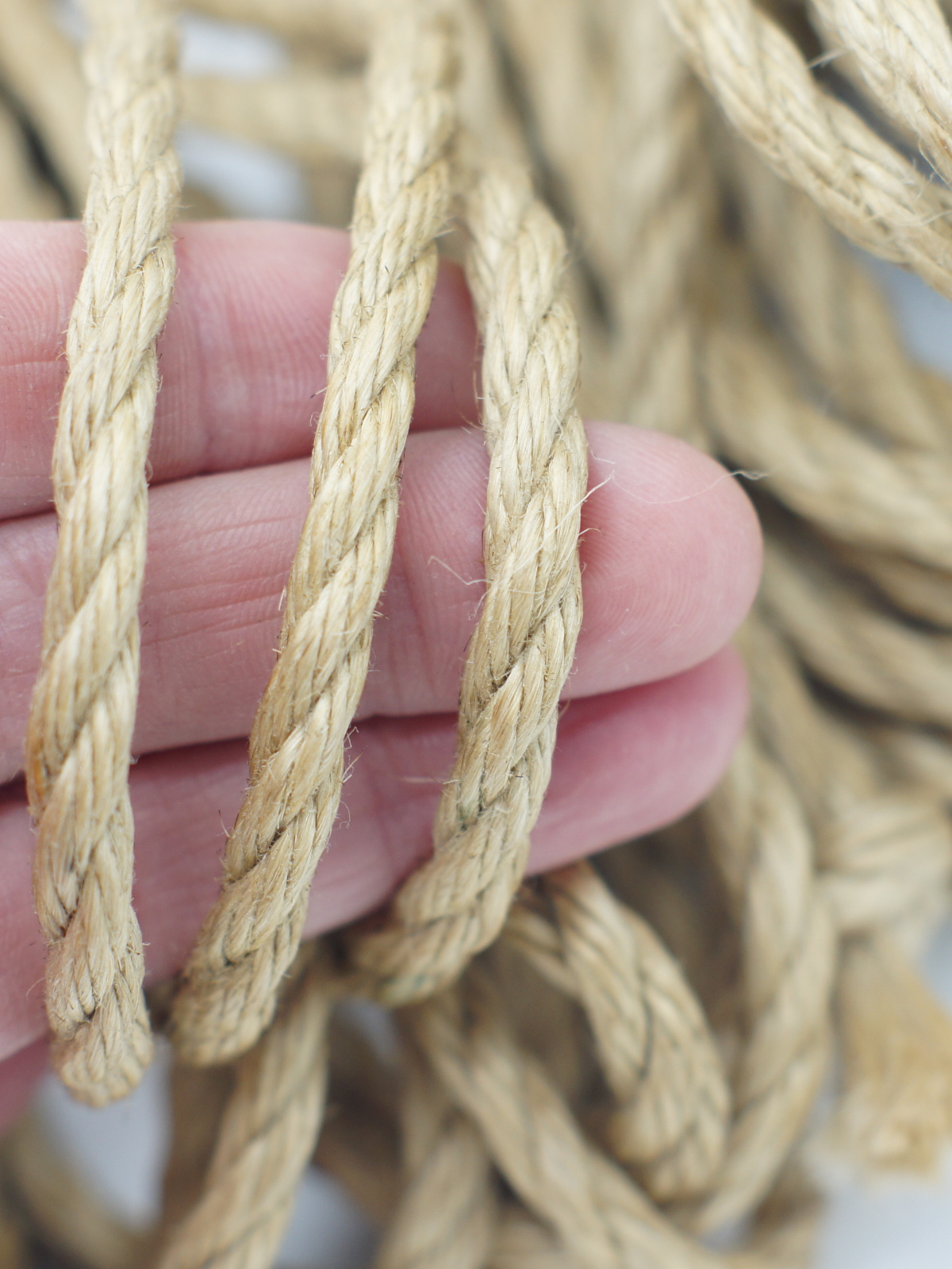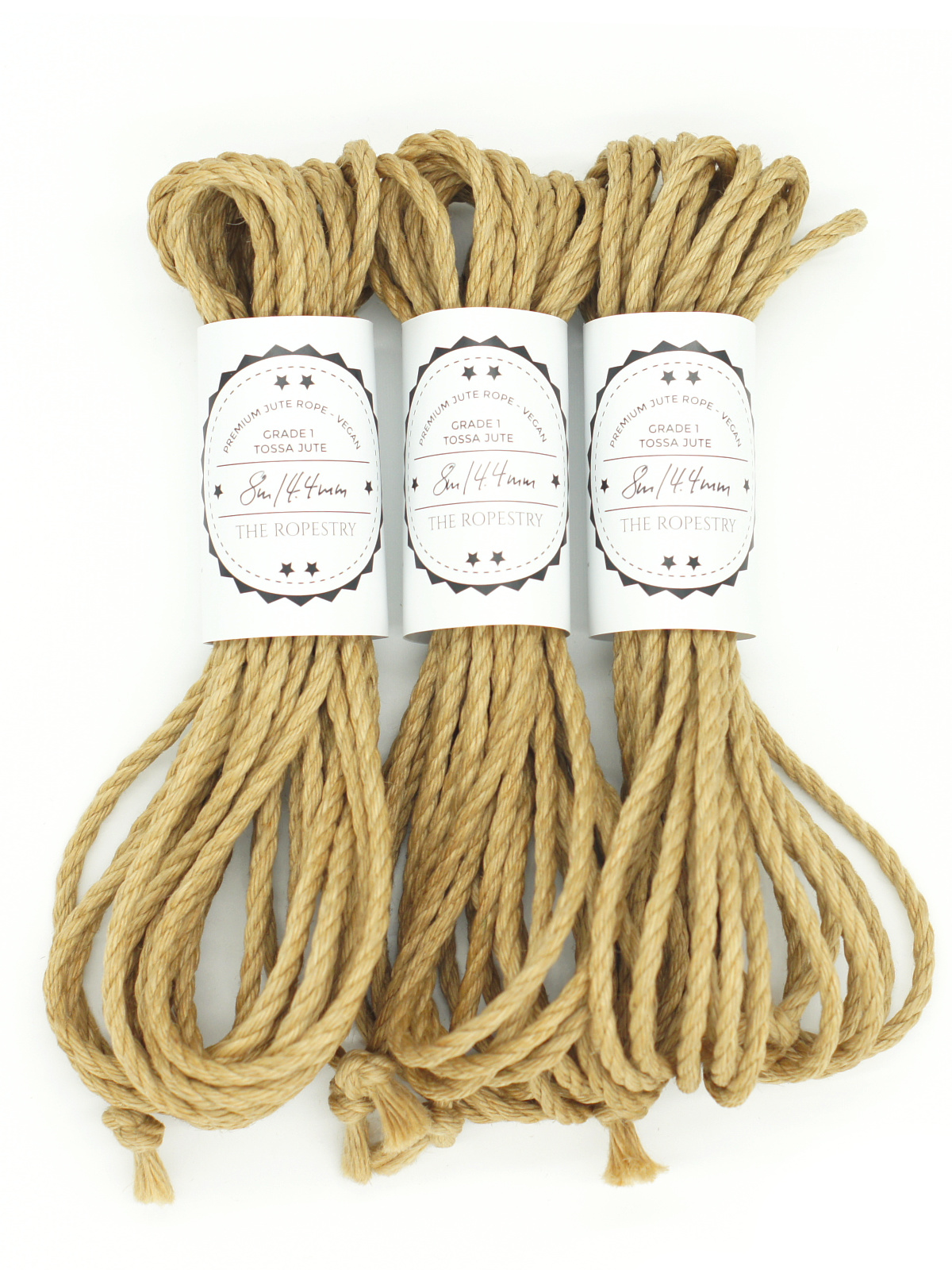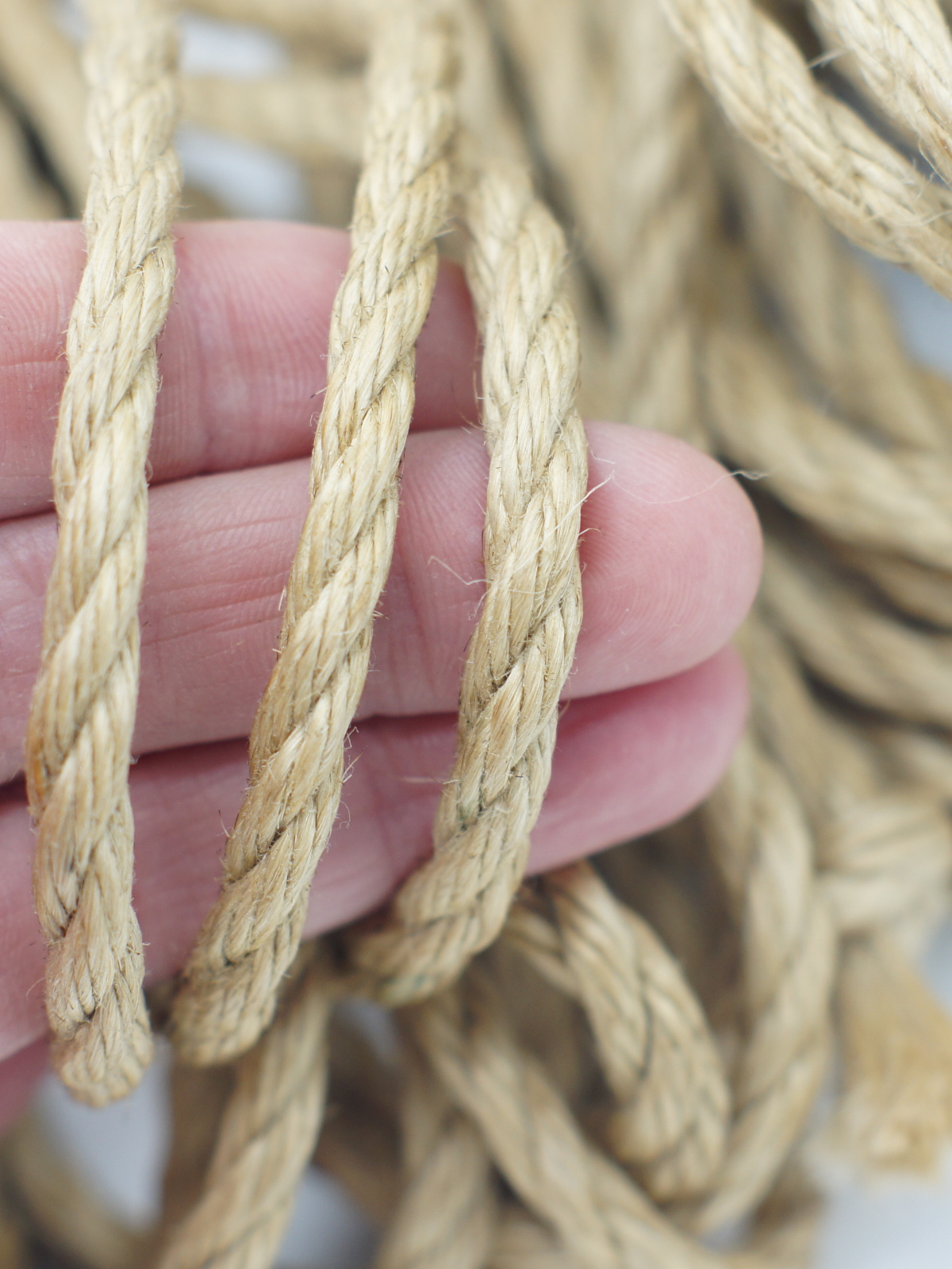 3pc set, ∅ 4.4mm, 8m, jute rope, ready for use
LAST SETS! DISCOUNTED! Ready for use jute ropes made from 100% Tossa jute, 3-strand twisted rope, medium wound, minimum natural odour, oiled & flamed.
€33.95*
%
€56.95*
(40.39% saved)
Available, delivery time 1-3 days
Product information "3pc set, ∅ 4.4mm, 8m, jute rope, ready for use "
LAST SETS!! Our thinnest ropes so far and the last meters from the 2017 batch, made from 100% Tossa jute without mineral JBO batching oil, 3-strand twisted rope, medium wound, with minimum natural odour, hand-finished with overhand knots, fully conditioned, oiled and flamed.
STOCK CLEARANCE at an unbeatable price! When they are gone, they're gone!
You'll receive a fully processed, skin-friendly and ready for use rope.

During the conditioning process we apply our proprietary vegan coating which is a special blend of Simmondsia chinensis seed oil and non-rancidifying Japanese Mokurō wax. As with all jute fibers, a certain amount of hair is present. However, through our conditioning we reduce loose hair as good as possible.
All our ropes are specifically made for prolonged skin contact and are twisted from food-grade jute yarn.
Care: Due to the high quality of our ropes, we do not recommend to cook, bake, steam or wash the rope in the washing machine as this may affect the strength of the natural fiber.
Important notice!
All dimensions are approximate, slight deviations are possible.
The use of the products offered here in TheRopestry Shop is at your own risk. Each person reacts differently to external influences and strains as well as to pleasure or pain, etc. We can therefore assume no liability for improper use. Each user of the ropes bears full responsibility for the application and/or correct use of the products and their unpredictable consequences and implications. All information about the individual products is given to the best of our knowledge and belief. Please check your ropes regularly for wear and tear or damage.
Diameter:

4.4mm (2017)

Manufacturer:

AMATSUNAWA GmbH

Material:

Soy bean oil

, Tossa Jute Grade 1

HS-Code:

560790